Be your own kind of beautiful
We have performed more CoolSculpting® treatments than anyone in Alabama
We have the only Master's trained CoolSculpting® specialist in Alabama
We are a CoolSculpting® Certified Practice
Once you become a patient of Inverness Dermatology, you become part of our family
CoolSculpting®'s unique technology uses controlled cooling to freeze and eliminate unwanted fat cells without surgery or downtime. The procedure is FDA-cleared, safe and effective. The results are lasting and undeniable. With millions of CoolSculpting® treatments performed worldwide, people everywhere are getting a better view of themselves, thanks to CoolSculpting®, the world's #1 non-invasive fat reduction procedure.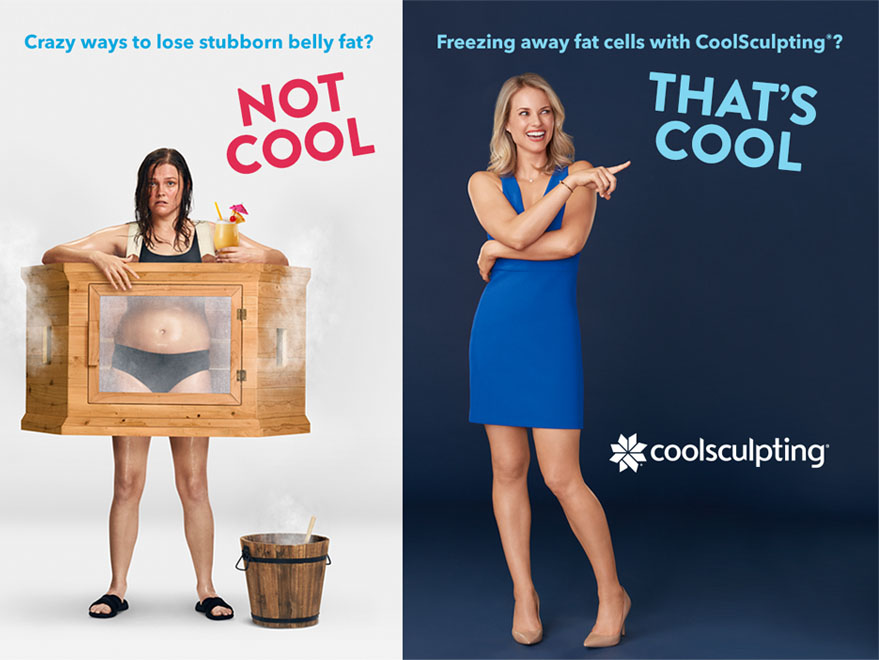 Inverness Dermatology has performed
more CoolSculpting treatments
than anyone in Alabama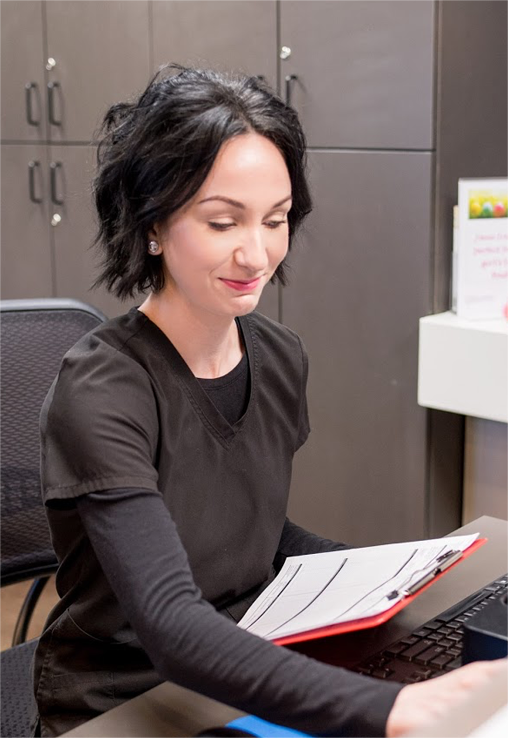 FREE COOLSCULPTING
Consultation
The CoolSculpting procedure eliminates stubborn fat safely and effectively, without surgery or downtime. This fat reduction treatment is the only FDA-cleared procedure to use controlled cooling to safely target and eliminate diet- and exercise-resistant fat. CoolSculpting results are proven, noticeable, and lasting, so you'll look and feel great from every angle.
Freeze away fat? It comes down to science. Fat cells freeze at higher temperatures than surrounding tissues. CoolSculpting technology safely delivers precisely controlled cooling to gently and effectively target the fat cells underneath the skin. The treated fat cells are crystallized (frozen), and then die. Over time, your body naturally processes the fat and eliminates these dead cells, leaving a more sculpted you.
Actual CoolSculpting Patients
This CoolSculpting procedure patient saw great results without needles, surgery, or downtime.

Disclaimer: Results and patient experience may vary.
No time for down time? No problem! Check out this patient's thigh results.

Disclaimer: Results and patient experience may vary.
This is why we love what we do! This patient saw a more toned tummy after just 2 CoolSculpting treatments.

Disclaimer: Results and patient experience may vary.

AM I A CANDIDATE?
The CoolSculpting procedure is designed for people who want to eliminate fat bulges in specific areas. The CoolSculpting procedure is not a weight loss solution (unlike weight loss surgery, such as gastric bypass). People who choose CoolSculpting often want a non-surgical alternative to liposuction. Good candidates for the CoolSculpting procedure have noticeable fat bulges in certain areas.
WHERE DOES THE FAT GO?
The frozen fat cells become crystallized, then die. The dead fat cells then are naturally processed and eliminated by your body. Some patients wonder if the results are permanent. CoolSculpting results are long term because those fat cells, and that fat bulge, are gone for good.
WHEN WILL I SEE RESULTS?
You may start seeing changes in your body as quickly as 3 weeks after your treatment. The most dramatic results are usually visible after 2 months. Several months after your treatment, your body will still continue to flush out fat cells.
WILL I NEED SUPPLEMENTS?
After your CoolSculpting treatment, no special supplements are required. You won't need to change any of your lifestyle habits because it's not a diet and exercise program. Many people do feel more motivated to take good care of themselves after a CoolSculpting treatment. They look better, they feel better, and they want to keep their reshaped body healthy.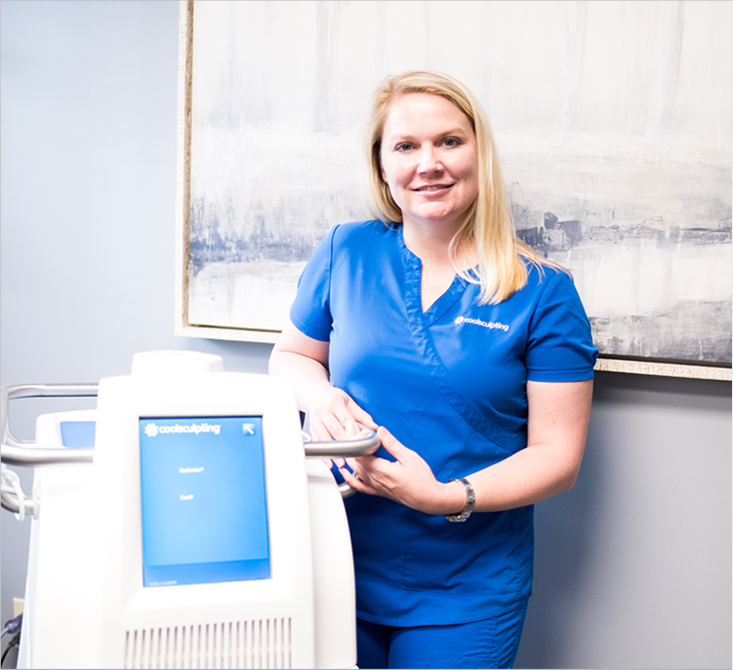 "We are proud to have the only Master's
Trained CoolSculpting Specialist in Alabama."
MEET
KINSEY BAKER
Our CoolSculpting Specialist
Kinsey Baker has worked at Inverness Dermatology and Laser for over 5 years. Prior to finding her niche as the CoolSculpting specialist, she performed a variety of responsibilities in the office including medical assistant and cosmetic consultant. She has attended CoolSculpting University in Virginia several times, including their elite Master's Class. We are proud to have the only Master's trained CoolSculpting specialist in Alabama. Kinsey loves using CoolSculpting to help men and women match their exterior physique to how they feel on the inside.
With Kinsey's expertise, Inverness Dermatology has performed more CoolSculpting treatments than any other practice in Alabama. She would love to meet with you and help you achieve your goals with a personalized CoolSculpting plan.
WHAT OUR PATIENTS ARE SAYING
I have been interested in Coolsculpting for a long time but was nervous to pull the trigger. After losing about 25 pounds, I still had areas that I was not happy with and decided to get a consult. I treated my love handles and stomach. The results are truly amazing. Props to Mary Beth and Kinsey for making this an easy and painless experience.


William R., Tuscaloosa
BRILLIANT
DISTINCTIONS®
Did you know that CoolSculpting earns Brilliant Distinctions points?

Learn More

COOLSCULPTING
EVENTS
Keep up with our current CoolSculpting Events by following us on Facebook and Instagram.




@invernessderm
COOLSCULPTING
FINANCING
CoolSculpting Financing is Available through CareCredit.

Learn more and apply.